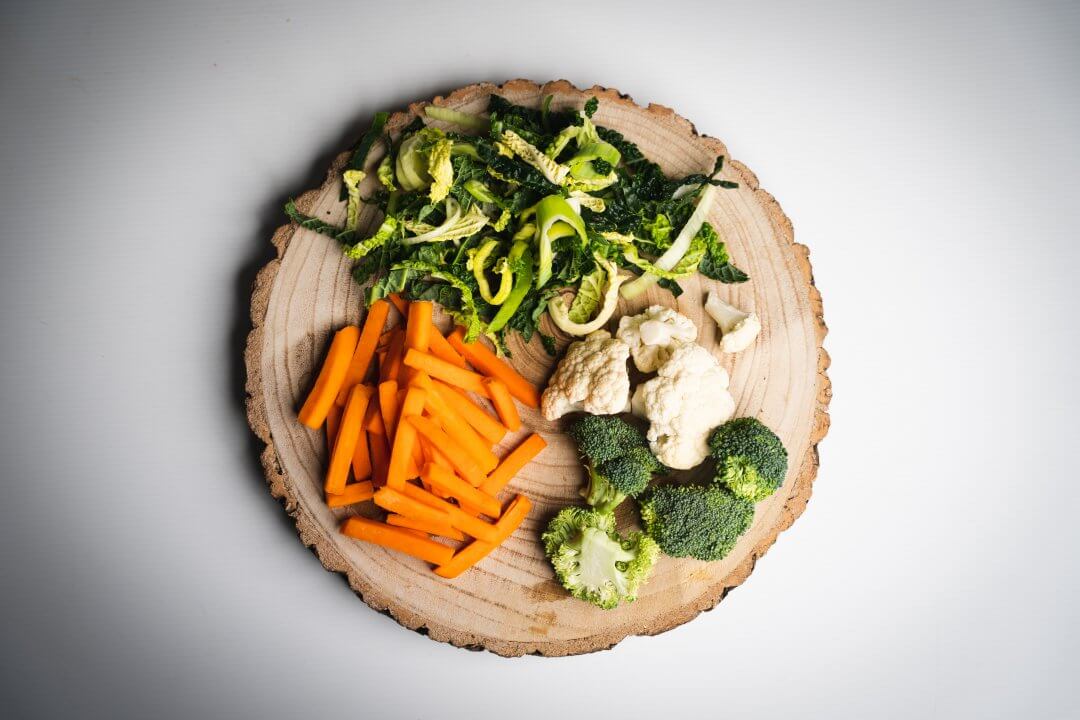 Willowbrook Health Facts
Before we dive into the world health day facts! Here are some key facts about Willowbrook, highlighting their role in bringing healthy fresh food  to you. Willowbrook Foods are a fresh food producer and processing company based on the McCann family farm in Killinchy. Willowbrook Foods creates a variety of products which are exported throughout the UK and Ireland. Initially Willowbrook Foods were producing prepared and packaged vegetables and soup mixes and in 1978 they secured their first major contract with Wellworths and since then they have gone from strength to strength. 
Our very own John McCann pioneered a new marketing strategy by using home grown farm vegetables in the packaging for supermarkets, which prior to the 1970's did not exist. This was the beginning of convenience and added value vegetable products as John identified consumers' demand for convenient products.
The 1990's saw Willowbrook move into prepared bagged salads and bowls with the purchase of their first Bagging machine and the first listing in Superquinn Ireland. Willowbrook Foods was producing 200 packs per day and today they produce 50,000+ packs daily on their automated multi-packing machines.
World Health Day Facts
Now to the exciting facts and information regarding World Health Day! Here at Willowbrook Foods, we are celebrating all the greens and healthy dishes we provide for our amazing customers such as our super green salads, wide range of vegetables, stir fry's and much more!
According to the NHS inform, a well-balanced diet provides all the:
Energy you need to keep active throughout the day.

Nutrients you need for growth and repair, helping you to stay strong and healthy and help to prevent diet-related illness, such as some cancers.

Heart Health. 

Strong bones and teeth. 

Better mood and energy levels.

Improved memory and brain health.
HKeeping active and eating a Healthy Balanced Diet can also help you to maintain a Healthy Lifestyle.
Deficiencies in some key nutrients – such as vitamin A, B, C and E, and zinc, iron and selenium – can weaken parts of your immune system.
Question time. Do you know how many vegetable options Willowbrook provides? The answer is 17! Here they are below:
Potatoes

Carrots

Turnip/Swede

Cauliflower

Broccoli

Capsicums

Beetroot

Leeks

Mushrooms

Cucumber

Courgettes

Babycorn

Mange Tout

Spring Greens

Tomatoes

Mixed Vegetables Range
Making Healthy Food Interesting & Exciting 
Here at Willowbrook Foods, we are determined to make healthy food exciting and interesting.  Here are a couple options: 
Unique and creative stir-fries presenting fresh nutritious food inspired from the Asian community and oriental world dishes for instant cooking for every customer. The Willowbrook wok experience quick, easy and ready in minutes stir fry. Simple, quick and delicious family meal.

Ready to eat salad leaves, side salads & salad bowl with an extensive range of classic & bespoke recipes.

Willowbrook has a comprehensive range of freshly prepared vegetables that are ready to cook. Our vegetables provide at least 1 of your 5 a day requirement, tasty & nutritional.

You can pair any meat you like such as chicken, beef, lamb or opt for a veggie option and pair it with our tasty carrot mash, plain / vegan mash, seasoned mash, root vegetable, butternut squash, bubble & squeak. The choice is yours!
Happy World Health Day!
Subscribe to our website to keep up to date with our latest blog and exciting new products.
Make sure to follow our social media pages: