We know our spuds… Do you?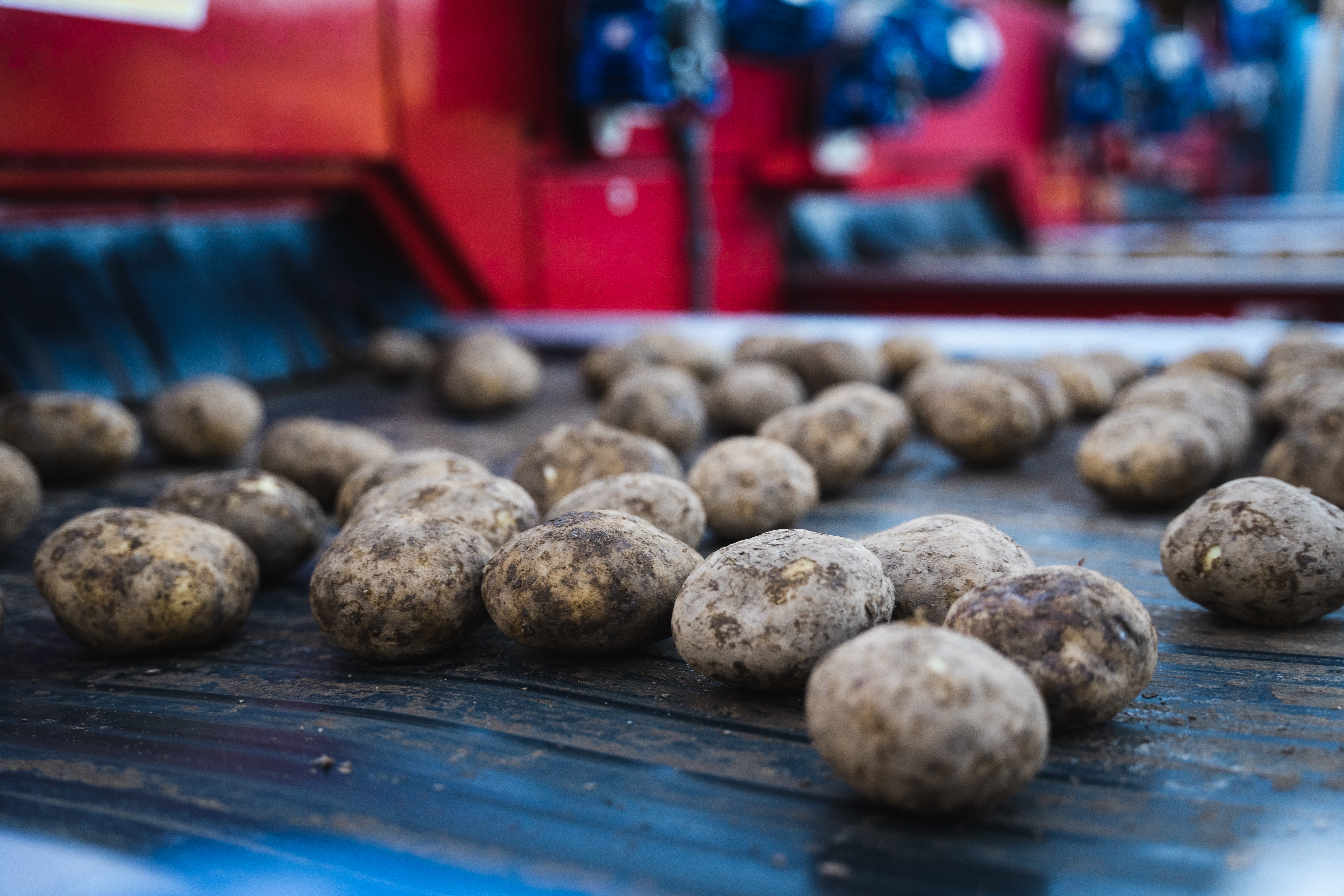 At Willowbrook Foods we pride ourselves on knowing the best potatoes for the best products. This is what makes us the leading mash company and prepared veg suppliers in Ireland and GB.
There are over 500 types of potato grown around the world, but only a small number are grown on a commercial scale and sold here in the UK. You might find some of the more unusual heritage ones at farmers' markets -amazing names like Mr Little's Yetholm Gypsy or Kepplestone Kidney. You're more likely to find Rooster, Maris Piper or Charlotte on the shop shelves. Depending on whether you want to mash, boil, roast, bake or chip, knowing which works best is the key to the perfect spuds, it's what we do best…
Varieties
As a general rule, most potatoes tend to fall into one of two categories; floury or waxy. Waxy potatoes hold their shape and have a firm bite. This means they're great for salads or simply boiled and dressed with butter. Floury potatoes, on the other hand, fluff up when they're cooked, making them perfect for chips, roast potatoes or baking. But some fall in the centre, holding both waxy and firm qualities. These make great all-rounders, and tend to have the creamy consistency needed for a smooth mash.
While the waxy or floury rule is a good starting point, it's better if you know exactly what each potato is best suited to, in manufacturing we have to choose wisely to ensure the best quality, yield and texture for our end products.
Maris Piper
The most widely grown potatoes in the UK as they're great roasted, mashed, boiled, chipped or baked, despite being dry and floury.
Rooster
Deep red, incredibly versatile and the recipient of all sorts of awards, these can be mashed, boiled, steamed or baked, but are particularly delicious roasted.
Navan
First bred in Northern Ireland in 1987, Navan potatoes have become a household favourite. A very versatile variety, great for mashing, boiling, roasting or wedging
Saxon 
Saxon Potatoes are oval, with light-buff skin and pale yellow flesh. These are waxy potatoes. Though they are marketed as all-purpose for direct to consumer sales, their flesh stays very firm after cooking..
Maris Peer
Maris Peer are small salad potatoes with a light fresh flavour. Maris Peer potatoes have a light yellow skin and flesh. They are great boiled, steamed or roasted whole.
Charlotte
Long, oval and waxy with a subtle flavour – ideal for boiling whole and adding to salads.
We prepare Mash, Roasts, Wedges and Baby Bakes! Whether you are looking for wholesale mashed potatoes or retail offerings make us the mash company of your choice.
Since 2018 we have grown from strength to strength, year 2 sales grew 9% and year 3 sales grew a further 11%. We consider ourselves very lucky to have a team of managers, supervisors and employees who are dedicated and loyal, we couldn't do it without them.
Our range has also developed from traditional products to more value added convenient products with the best flavour profiles and consistency.
Our aim is to provide our customers with high quality innovative products and solutions that are tailored to their needs with the ethos of "We Care", "We are Passionate" and "We are at their side"
For more information and for details on range contact us
Email: Info@willowbrookfoods.co.uk
Facebook: https://www.facebook.com/willowbrookfood/
Instagram: https://www.instagram.com/willowbrookfood/
Linkedin: https://www.linkedin.com/company/willowbrook-foods-willowbrook-fine-foods