To celebrate National Hot Dog Day, we are exploring the fun of a good Summer BBQ in Northern Ireland. Your BBQ is only as good as the items you have on the table, so the importance of the accompaniments should not be underestimated. Summer only lasts a few short months, so it's important we make the most of it. 
A BBQ is a great way to reconnect with family and friends over a meal and a few drinks. Barbecuing involves cooking over a coal or gas fire. They come in a range of sizes and styles, from fancy gas barbecues to disposal fires. Of course, the main event of any BBQ is the grilled meats. However, no BBQ is complete without the perfect accompaniments. 
The weather will (hopefully) get warmer in Northern Ireland as we progress through the Summer. Therefore, Willowbrook Foods have prepared a list of our top salad, coleslaw, potato and pasta recipes to create the perfect Summer BBQ. Get organised now so you're ready when the sun surprises us.
Summer BBQ Salads
A range of salads can be created as general side dishes for your BBQ. Alternatively, we suggest creating more frontal salad dishes which include your meats which have been grilled on the BBQ. By carefully selecting salad ingredients, you can find the perfect accompaniment to your BBQ meats and vegetables. 
Grilled Halloumi Salad
Halloumi is the perfect vegetarian option to cook on a barbecue. With its salty taste, halloumi goes well with sweet and tangy flavours. At Willowbrook Foods, we recommend pairing your grilled halloumi with one of the prepared salads with multi-leaves. In addition to this, add some of your favourite veggies. We have a wide selection of prepared vegetables that complement grilled halloumi. These include courgettes, cucumber, and tomatoes. By choosing to barbecue your vegetables, you add an extra layer of flavour to your meal. Grilling vegetables creates a sweetly smoky taste – the fiery barbecue kick!
Chicken Ceasar Salad
We already know the added flavour benefits of barbecuing your favourite meats. Chicken is another great addition to your BBQ spread. We recommend seasoning your chicken beforehand with some salt, pepper, and garlic. Once your chicken is perfectly cooked, it's time to get creative. Willowbrook Foods' prepared iceberg lettuce adds a delicious crunch to your salad, whilst also giving you plenty of nutrients. We are keeping it healthy this Summer! Finish your Summer salad off with some caesar dressing, lemon juice and a few croutons. Everyone at your Summer BBQ will love this fresh addition to your celebration. 
Coleslaw
Coleslaws are a perfect addition to any BBQ. Many people perceive coleslaw as a boring, typical side dish for your BBQ. However, this is not the case. At Willowbrook Foods, we have a variety of coleslaw dishes. These are made using our innovatively-created mayonnaise. Following extensive research, we have created a range of coleslaws, including curry coleslaw, cheese coleslaw, and traditional coleslaw.
It's not just about coleslaw, either. We also have a range of sandwich fillers and potato salads to finish off your BBQ perfectly. With our unique creations and state-of-the-art facilities, you know you are getting the best in the market every time.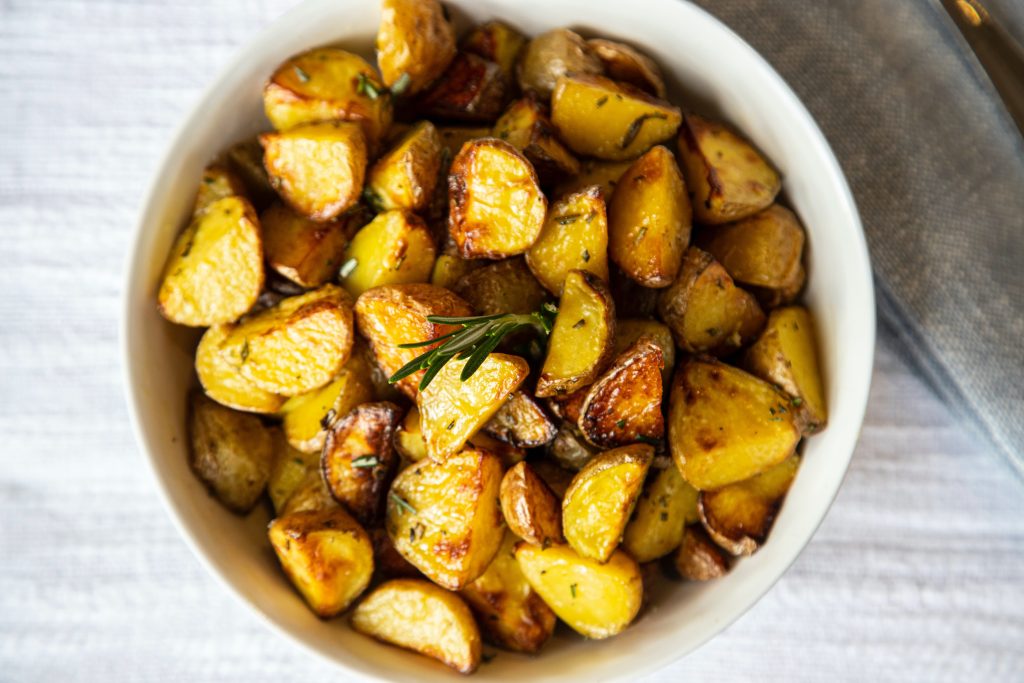 Add Potatoes to your Summer BBQ in Northern Ireland
At Willowbrook Foods, our potato family comprises a range of products. These include sweet potato cubes. Sweet potato perfectly complements any BBQ, contrasting the smoky flavour with some sweet notes.
Sesame Barbecue Sweet Potatoes
Willowbrook sweet potato cubes can be barbecued with a kick to give a fiery taste. These can be seasoned with soy sauce, garlic, ginger, vegetable oil, and sesame oil. To finish off, why not add sesame seeds, green chilli and crushed peanuts. It's really as simple as that!
Grilled Potato Wedges
At Willowbrook Foods, we are proud of the potato family we have created in Northern Ireland from our Newtownards and Killinchy sites. As far as we're concerned, it would be difficult to find a meal that can't be finished off with a good potato-based side dish. They are a summer staple! 
Many people don't know you can cook your potatoes easily on the BBQ grill. This will save you lots of time (and money!) by reducing the need to have the BBQ and the oven on the go at the same time. We know that the perfect potato wedge is a little crispy, a lot fluffy and most important of all, easy to get right.
At Willowbrook Foods, our potato family of products has been innovatively designed in our modern facilities. This means we have created a range that gives you a high-quality finish, with a delicious taste and texture. You can be assured that you will get the same results in your kitchen – without the hassle. We have a selection of potato products that are perfect for grilling, including: 
Potato wedges 
Spicy potato wedges
Herby diced potatoes 
Pastas to Try in Northern Ireland
A good pasta salad tastes good on the night of your BBQ. However, it is also a great lunch the next day! At Willowbrook Foods, we have a range of cooked products available to add to your BBQ foods, including: 
Cooked pasta
Couscous
Rice
Grains
We have a wide range of ingredients available at Willowbrook Foods that are the perfect addition to any pasta dish. These include babycorn, carrots, and cucumber. Pasta salads can be finished off with your grilled meats from the BBQ, such as chicken or steak. On the other hand, consider a vegetarian option. In this case, grilled vegetables are also a perfect accompaniment to any Summer BBQ spread. 
Our Favourite Pasta Salad
At Willowbrook Foods, we have created our perfect pasta salad to finish off any BBQ. We suggest cooking off your favourite from our wide selection of cooked pasta. Then, add your favourite vegetables. Chopped cucumber, baby corn, and tomatoes add a burst of flavour to your dish. These also taste great when grilled on the BBQ. Finish off your pasta salad with some Willowbrook salad leaves and herbs, such as parsley. This, with a little touch of lemon juice, creates a simple, effortless salad that will be a favourite at your Summer BBQ every time.
Get started with your Summer BBQ in Northern Ireland
It's time to start organising your BBQ parties for this Summer in Northern Ireland. We have provided you with a selection of ideas to kick off the planning. That means it's time to visit your local supplier of Willowbrook Foods and organise your BBQ accompaniments. These perfect meals, with a few cocktails and games, will guarantee you the title of 'Chief BBQ Host' this Summer!
For more information on our products, visit our website. We look forward to seeing your Summer BBQ creations!