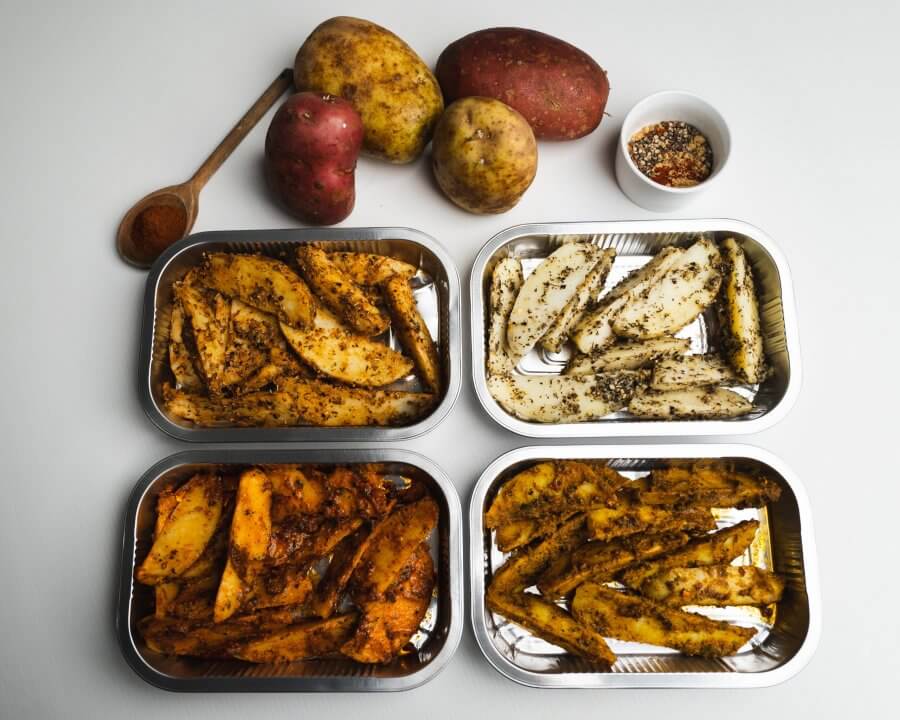 What better way to start a new year than with Innovation and NEW product launches…
As we are plummeted into Lockdown 3 across the UK, the growth in the EAT AT HOME Market will continue to rise!!  Are you tired yet of the same old meals week in week out??
What do your family crave… if eating out, what is the favourite restaurant and how can we help in making that meal come alive in your kitchen ??
We are please to launch our new members to the 'Potato family….'
Meet Wedges and Sweet Potato cubes
Mediterranean Wedge
Bombay Curried Wedge
Mexican Lime & Coriander Wedge
Sea Salt, Garlic & Black Pepper Wedge
Chilli Sweet Potato Cube
Cajun Sweet Potato cube
Whatever your pallet and whatever your favourite dish, these potato accompaniments are sure to bring any meal to life, that kick of flavour in seasoning or spice…Whatever you choose.
Food trends and benchmarking data show that  'World Foods' have seen a 57% year on year uplift with us tapping into the most popular flavours these will sure be a hit in your home or business. 
Offered in retail packs and wholesale these products are the start of great things you will see from Willowbrook Foods in the coming months ..
Contact us – info@willowbrookfoods.co.uk for more info