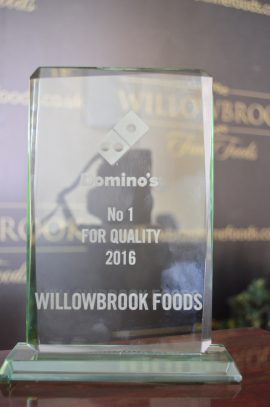 Willowbrook is very proud to have won the Domino's "Best Product Quality" award 2016!
This award recognises the excellent high quality produce we supply to Domino's.
This is great news for WIllowbrook as we have been supplying Domino's for over 8 years servicing their 72 outlets across the island of Ireland. In addition to the existing lines we have recently launched a new Dominos' Caesar Salad Bowl which we are very excited about. We hope to continue our strong working relationship into the future.